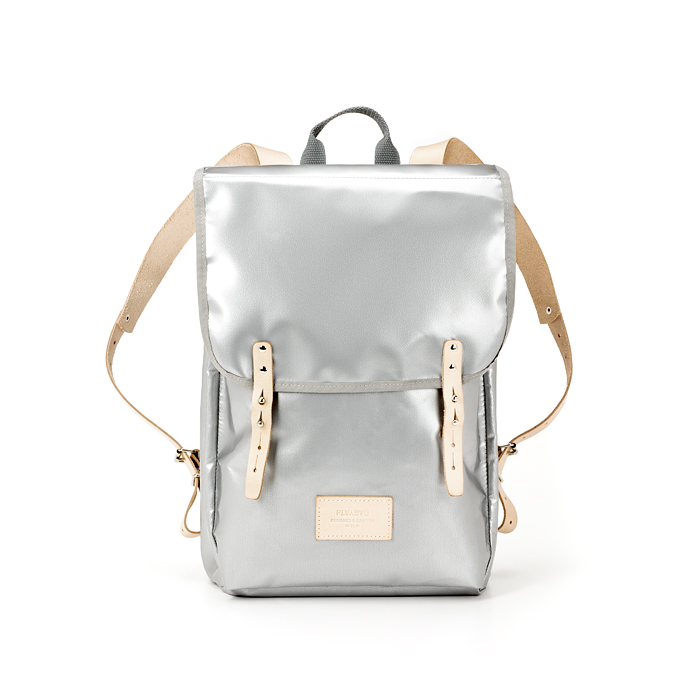 VOLTA Silver
Volta is a medium sized city backpack that is ideal for taking to work or on trips. This new model stands up to any kind of weather and features leather straps and detailing. Released as a limited edition, this bag is made from compound materials and is easy to open and close. Offering a stylish and efficient way to transport your belongings, it was designed for optimum functionality.
Features:
Padded back with tablet sleeve

Leather straps

Handbag buttons under straps

Three pockets

Material:
tarpaulin, leather details, waterproof

Alessandro Giuseppe Antonio Anastasio Volta invented the battery and was a pioneer in electricity and power. The name of this backpack was inspired by his revolutionary legacy.